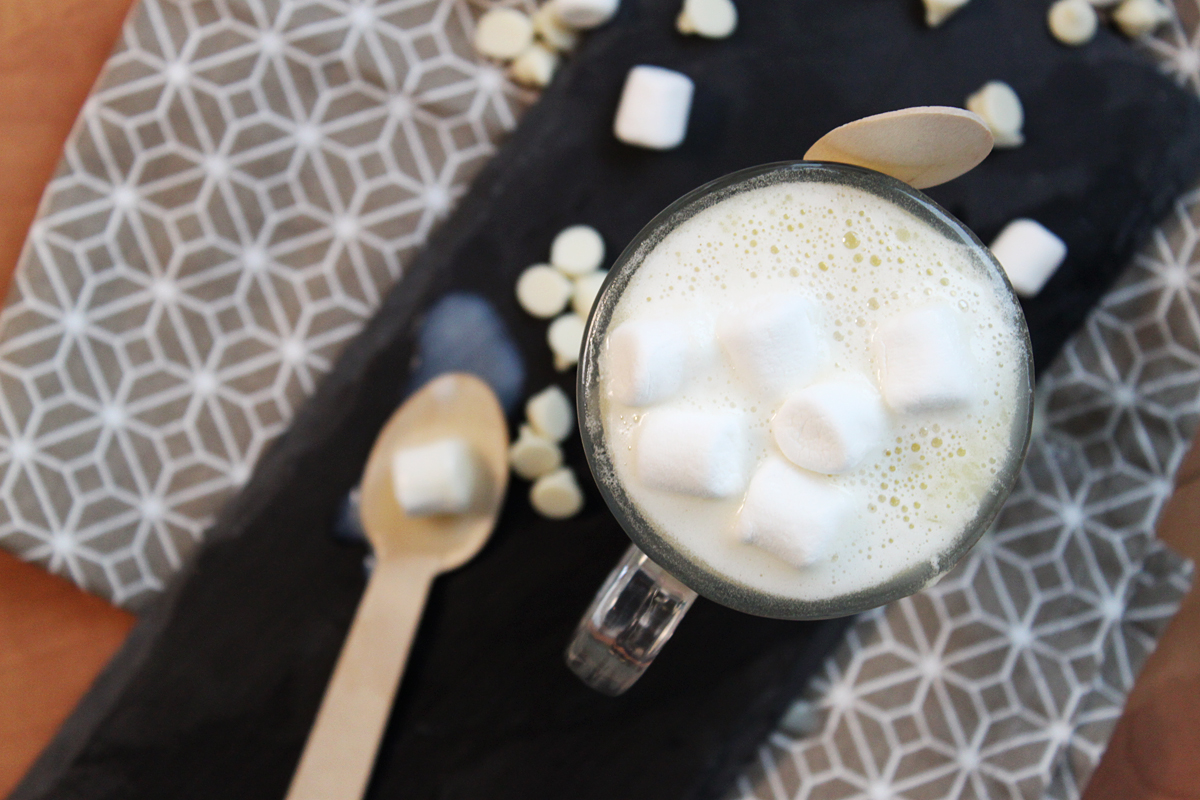 Snowed In with a White Hot Chocolate
The city of Atlanta is under a layer of ice right now, and I'm snowed in at home. On one hand, I'm going a little stir crazy after two days stuck inside away from the office. But on the other hand, it gives me some time to try some recipies I've been putting off.
This homemade white hot chocolate recipe from Gimmie Some Oven has been on my list for too long. So today while we were bundled up inside still trying to conserve our heating, I whipped up a batch of steamy creamy goodness. And it was delicious. So simple too. There's just three ingredients: milk, vanilla and white chocolate. And only one direction: Mix and heat in a saucepan on the oven.
It was seriously rich, but the perfect afternoon snack for a cold, icy day. I bet we'll make this again soon.
Stay warm, wherever you are!