You ever notice how sometimes thoughts and conversations can go on tangents? How you can start talking about the semi truck you just passed on the highway, and then without missing a beat end the same conversation talking about manicures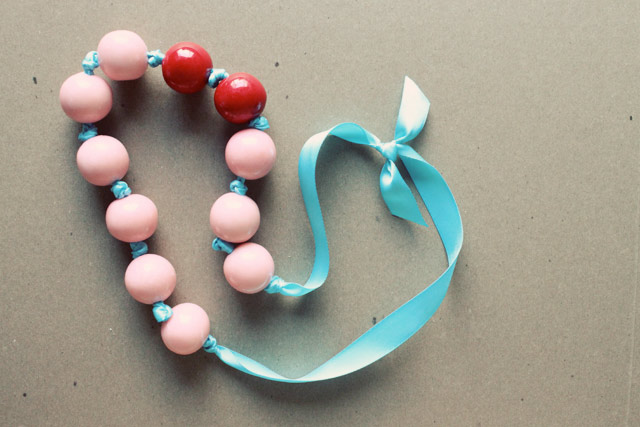 I'm the anti-Goldilocks when it comes to jewelery. If I'm going to rock a necklace or earrings, they've either got to be really small and dainty or really, really big. Like, huge. I still haven't found a cocktail ring big enough. If you love big jewelery like me (and I suspect you do), you're probably a fan of over-sized pearls. And if you're a fan of over-sized pearls (which I suspect you are), you've probably already fallen in love with these necklaces. Only, those aren't pink pearls. They're gumballs! I spotted these over at One Charming Party. They're perfect for Valentine's Day, and the perfect V-day gift for your daughters or girlfriends. They're creative, cheap and impossible to mess up.
So let's get started.