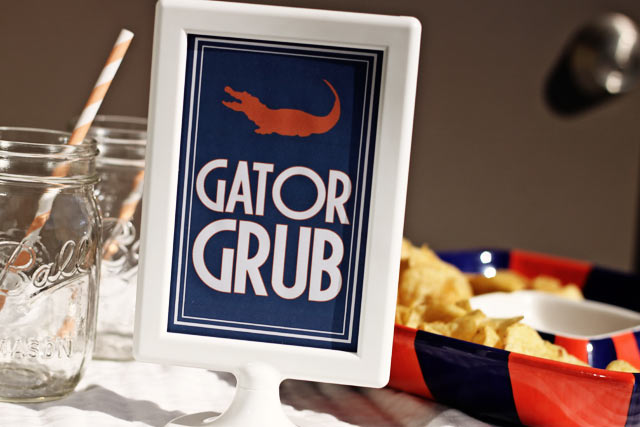 College Football Tailgate Spread Printables, Part 1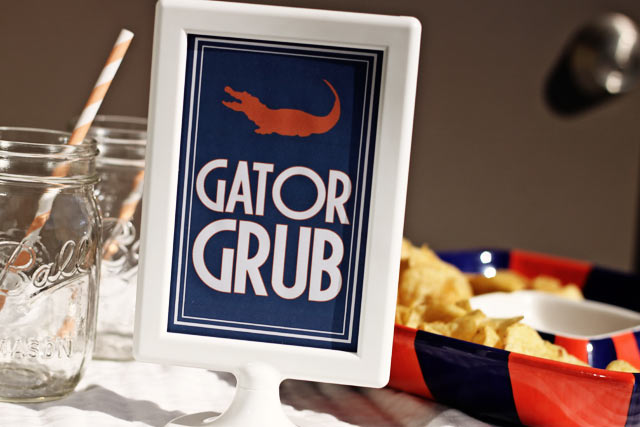 Does everyone feel that chill in the air? Yes, that means Fall is here!
Fall is my favorite season. I'd like to say it's because of hot apple cider and finally getting to brush the dust off my boots—but really, it's just about football.
I love getting together with friends every Saturday to watch the games, noshing on a spread of tailgate staples like wings and nachos. If your friends and family have a similar fall tradition, I have a feeling you could use a little something like these.
They're food spread signs that let you lay claim to your team's tailgate grub. We can't have any visiting fans reaching for our chicken wings, now can we? Let them know who's cooking by framing up one of these 4″ by 6″ signs on your spread.
I've prepared a bunch for my favorite teams (Go Gators!) and a few teams that readers have sent in on Facebook and Twitter (if you're not "liking" and "following," what are you waiting for?). If your favorite team isn't here, don't worry; I'm working on Part 2.
If you don't see your favorite team here, let me know! Leave a comment (or tweet me at @formalfringe) and you just might see your mascot representing in Part 2.