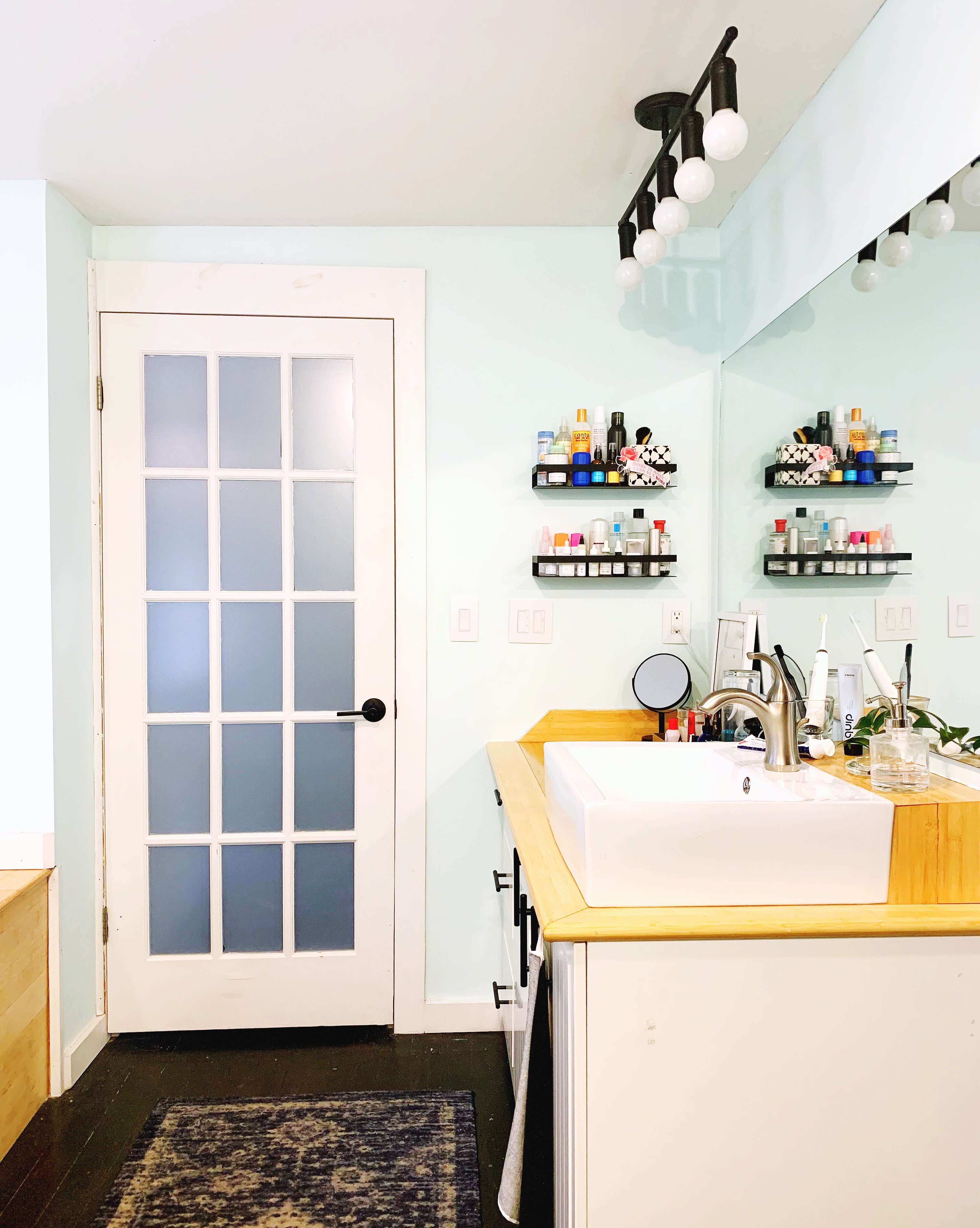 Good Gear: Stainless Steel Bathroom Shelves
By far the number one thing I get asked about on my Instagram page is the bathroom shelves I use I keep all my skincare products handy. You see, at some point, my counter became overwhelmed with all my serums and potions, so I had to resort to quite literally climbing the walls. It must be a common problem.
They were actually a pretty affordable Amazon find, and I'd recommend these shelves to anyone:
I love the matte black style, and the thin valet-style band that keeps everything from falling off the shelf when my clumsy, coffee-deprived hands try to navigate this forest of bottles in the morning.