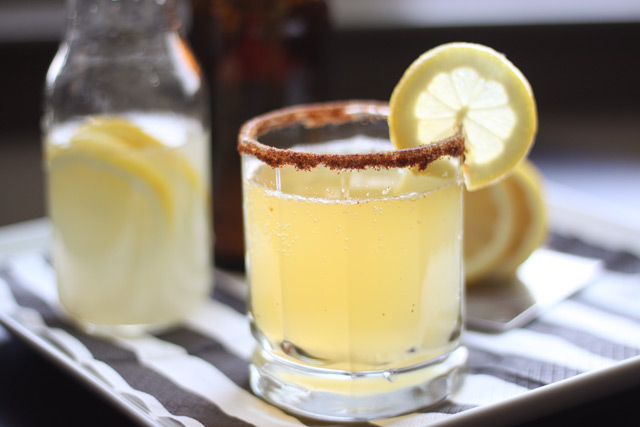 Summer Shandy Beer Cocktail
If I had a signature drink, it would be beer. But since that doesn't really qualify as a cocktail, I'm totally adopting the Shandy. It's like an alcoholic Arnold Palmer. Half beer, half lemonade—and 100 percent refreshing. It really is the perfect summer drink.
Simple ingredients.
Subtle flavors.
And it couldn't be easier. Just mix up your favorite light lager with lemonade, half and half.
See? Easy. It even feels silly giving you a "recipe," but here goes…
Summer Shandy Beer Cocktail
2015-03-25 08:09:40
Serves 2
Ingredients
1 12 oz. bottle pale lager (Such as Budweiser, Bud Light or Corona)
1 ½ cups lemonade (I used Martha's Classic Lemonade)
Half a lemon
Cayenne pepper and salt to garnish
Instructions
Garnish a pair of double Old Fashioned glasses with a rim of squeezed lemon and a bit of cayenne pepper and salt. First fill each glass halfway with lager, then fill all the way with lemonade. Gently stir. Finish with a slice of lemon.
Taryn Williford https://tarynwilliford.com/