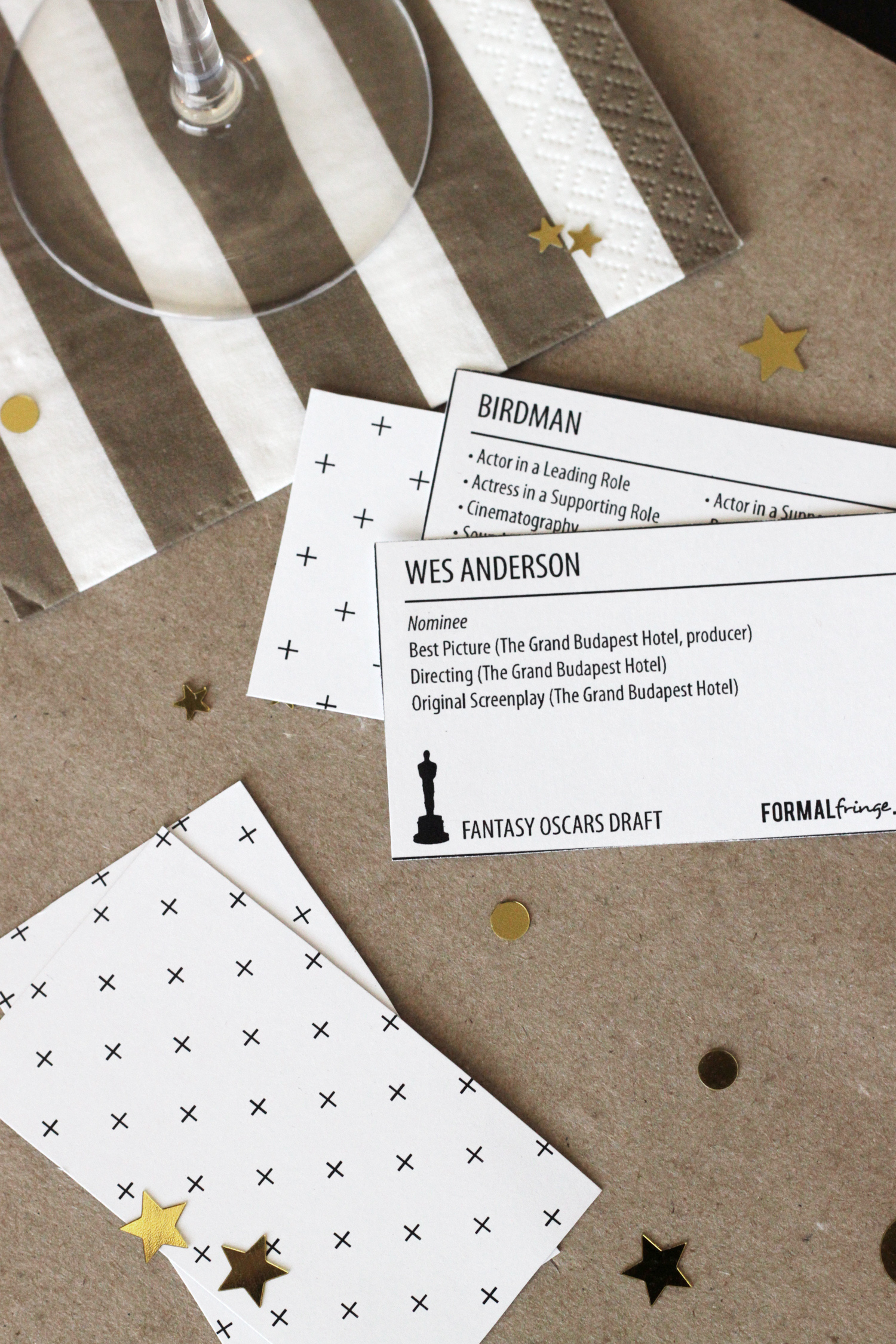 It's that time of year again, folks. 'Tis the season to lock yourself in at home and avoid the bitter cold outside by making good on your promise to watch every Oscar-nominated movie before the awards air (in two weeks, by the way).
So how are you doing? I'm definitely slacking this year. Of
all
the Academy Award-nominated movies and performances, I've only seen The Grand Budapest Hotel and Gone Girl (with leading actress nominee Rosamund Pike, who was crazy scary in the movie, no?). While I slacked at actually watching movies this year, I've been keeping up with the awards race, and getting to see little bits and pieces of 2014's best films and actors. So, not to brag or anything, but I think I'll be
really great
at the Fantasy Oscar Draft at this year's party.
If you're new to the game, here's how it goes: