The southern litmus test: If you're drooling right now, you must have spent some time in your life below the Mason-Dixon line. Chicken and waffles (yes, served together) is a southern tradition. And let me tell you, if you want to
Inspiration is like lighting. When it comes, it's strong and bright. But you have to catch it at exactly the right moment. And hopefully funnel that inspiration into a brilliant and original project or recipe. The proverbial "lighting in a bottle." This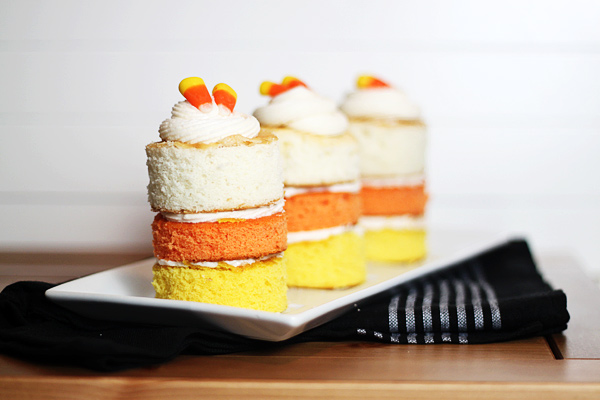 Layer cakes are just more festive. Period. I mean, I love cupcakes as much as the next girl, but I'm always impressed when a layer cake shows up to the party. That means business. That cake is barging in and
Guess what I did this weekend?
With a lifelong philosophy that "more is more," I decided that it would be a good idea to combine two of my absolute favorite things:
Chicken and Waffles Cupcakes and mason jars.
And to be honest, I have no idea why I didn't think of this sooner! I mean, chicken and waffles is a southern staple. And so are mason jars. So combining them together into one supremely delicious and supremely cute dessert serving seems like the perfect storm of "OMG. I
NEED
to eat this NOW." Want the recipe for the Chicken and Waffles Cupcakes?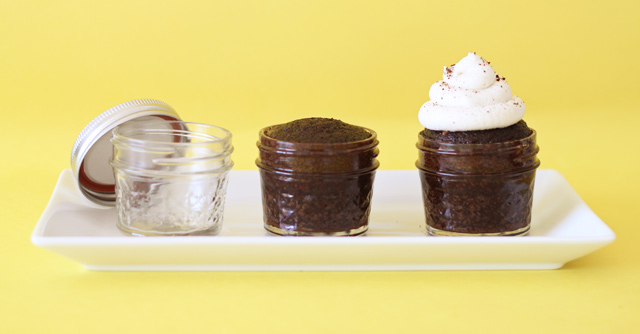 Just like trying to figure out how to spend a generous gift card, having too much batter on your hands is not a bad problem to have. And that's exactly where I found myself this weekend. Not with the gift card
I truly believe it's the tools that make the (wo)man. Case in point, these cupcakes. When I'm at home, with a full arsenal of piping bags and tips, I'm a wicked cupcake frosting machine. But when I'm 600 miles from